Our Story Starts At Home
Founded in 2022 by a Father of adopted, special needs, and biological children, the very first Wise Deck was created for Father/Son bedtime conversations, with the goal of deepening relationships and teaching important values. As the idea began to come to life, an innovation that we hadn't seen before came about. What if the cards included two-way conversational prompts? This dynamic made a drastic difference in the level of engagement and inspired us to create more conversation decks to provide opportunities for families to bond at a deeper level.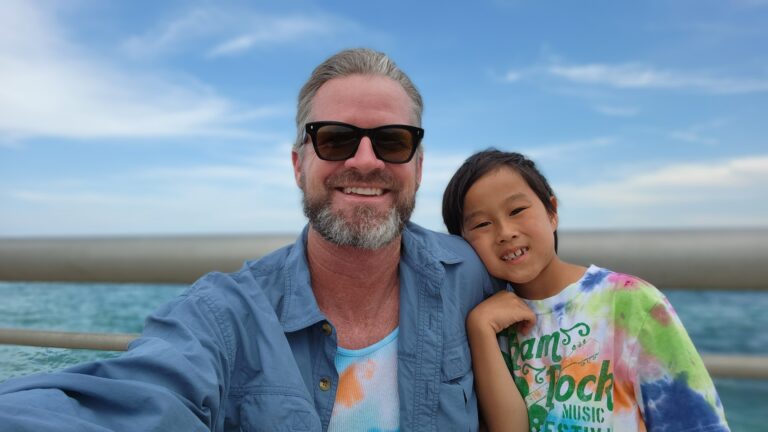 Every conversational prompt, every wise quote, and every scripture,  has been carefully selected to help
strengthen the relational bonds of family
 and encourage wise living.  Sure you could do this on your own, but having a premium physical product on the shelf helps remind you to take the time.  And when you are tired or frustrated and can't think of what to talk about… just pull out a card and you have a starting point.
We have worked hard on the design of the deck so that children see it as something special, something that you intentionally purchased because you love them and want to have a special relationship with them.  Every time they see the box on the shelf or by the bed, they will be reminded, and they will remind you!
As a father struggling to deepen my relationship with my two sons, I developed the WISE DECK. It's a set of two-way conversation starter cards designed to engage fathers and sons in meaningful dialogue. Topics include honesty, integrity, forgiveness, gratitude, and many more – all without controversial or political messages.

Having heart-to-heart dialogues with your children can sometimes feel overwhelming and daunting. The challenge of finding the right words and creating a safe space for open conversation is a common struggle for many parents. However, with tools like the Wise Deck, these vital conversations can transform from a chore into a joyful and enriching experience.
These decks acts as a guides, leading both parent and child through a series of thought-provoking and soul-searching questions that stimulate meaningful dialogue. By actively showing that you value your child's opinions and feelings, and engaging with them on a deeper level, you are not only strengthening your connection but also gifting them the attention, respect, and security that every child deserves.
In this rapidly changing digital age, where distractions are plentiful, the Wise Deck serves as a tangible reminder of the importance of quality time and intentional communication. It's a tool that transcends simple conversation, fostering a lasting bond that benefits both you and your child.